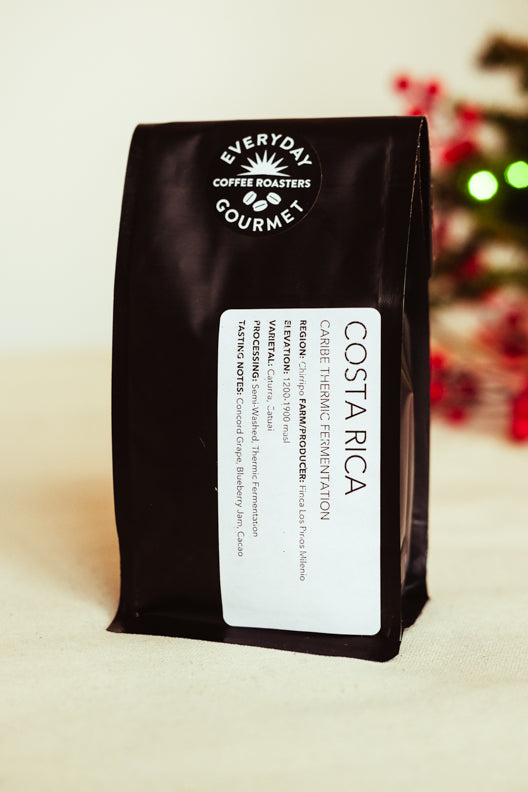 Everyday Gourmet Coffee
Costa Rica Caribe Thermic Fermentation
For quite a few years now, coffee producers have been applying advanced and experimental processing methods that have yielded truly unique taste profiles. This Costa Rica Caribe Thermic Fermentation is one of our favourite coffees this year.
Thermic Fermentation involves placing the coffee cherries in heavy-duty heat-absorbing containers, sealing them and placing them in greenhouses at source. The heat begins caramelizing some of the sugars in the cherries, while the sealed containers create a CO2-pressurized environment, driving those caramelized sugar and acid aromatics and flavours into the beans. 
This coffee has a lot more sweetness than a lot of the experimental microlots we've had. There's a smoothness and surprising balance to it. Lots like this tend to be a on the funky, tart-fruit side; this one's a much more mellow and approachable. 
REGION: Chirripo
FARM/PRODUCER: Finca Los Pinos Milenio
ELEVATION: 1200-1900 masl
VARIETAL: Caturra, Catuai
PROCESSING: Semi-Washed, Thermic Fermentation
---
More from this collection